Weve offers multiple opportunities, weekly, to take us out for a FREE test drive!
Tuesday Public Demo:
This demo is a great opportunity for our clients to attend and catch a glimpse of what an event looks and feels like. In the demo, you will experience the lobby, try some mini-games in our Game Show, view in-lobby videos, and chat with our sales managers during a Q&A session. First-time clients can even win a credit towards their first Weve event!

This is the perfect demo to attend if you're flying solo and are the decision-maker for your events.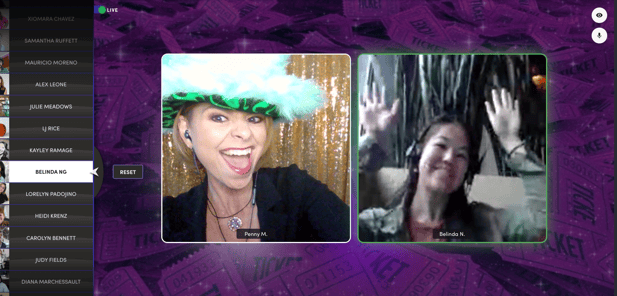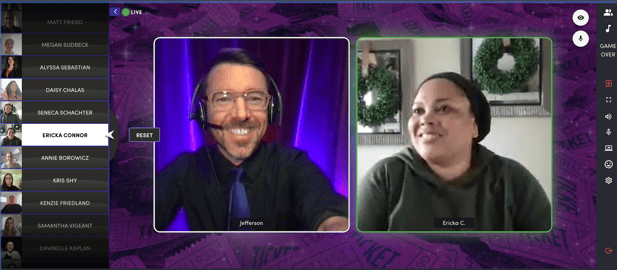 ---

Drop-In Demo:
Can't make the Tuesday Public Demo? No problem, "Weve" got The Drop-In Demo! Here, you can experience the same features as the Tuesday Public Demo, but with much more one-on-one time with our Hosts. This is perfect if you're flying solo or attending with a co-decision maker or two.
This could also be a great chance for any Standard/Pro Package clients (who won't receive the personalized dry run offered to Premium Package clients) who want to check out a live game before their event date.
*Note- we do not offer demos of our Space Escape or Murder on the Mystery Express game types. These are very unique, highly customized, and we wouldn't want to spoil the fun before you experience the full version!
If you have an event already booked with us we recommend NOT sharing the above links with your attendees. Please send your attendees to their unique, game day event URL to test the onboarding process in advance.