Apply your upgrade right on your Event Manager Dashboard!
If you purchased an upgrade, you will be able to apply the upgrade to your event on your Dashboard, as long as it is prior to 5 days before your event.
You can see on the top right hand-corner of your Dashboard how many upgrades you have available, along with Game Rooms.
After an event has been scheduled, you may apply the upgrade where it states 'Package Level'.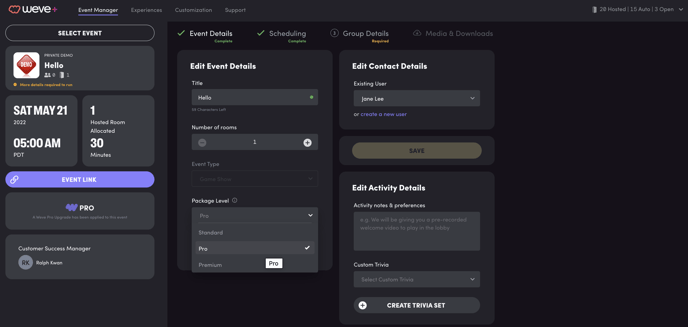 Or, if you are interested in purchasing an upgrade for your event, use the 'Purchase' button on the top right drop down under your room count. Click here for more information!