Your available credits will help you plan your next event!
To confirm how many credits you have available on your dashboard, check the top toolbar where it will say 'X Credits' (Note: Open Weves are for Weve+ Subscriptions).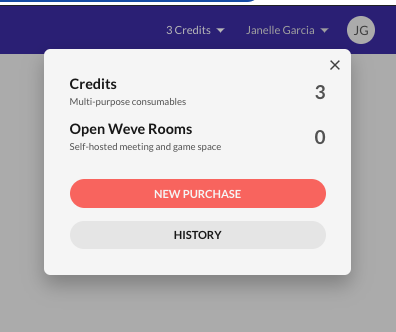 Credits are available for use in any virtual, in-person, or hybrid events
Open Weve is a self-hosted meeting and game experience where you can lead your own meeting and play an interactive game after your meeting (offered with a Weve+ Subscription only).
You can purchase more credits or see your history here as well.