If you have a multi-room event, you will first land in the Lobby!
For any multi-room event (meaning your scheduled event has more than 1 room), you will login to our Lobby after onboarding. ˇThe Lobby is a place to video chat with up to (5) other attendees, use a chat box feature to text with everyone in the Lobby, and listen to some tunes 🎶.
To start a chat with another attendee, just hover over their icon and click 'Chat'. To send a text chat to everyone in the Lobby, at the bottom you will see 'Lobby Chat' - use this to let everyone know you are most definitely going to win 😜.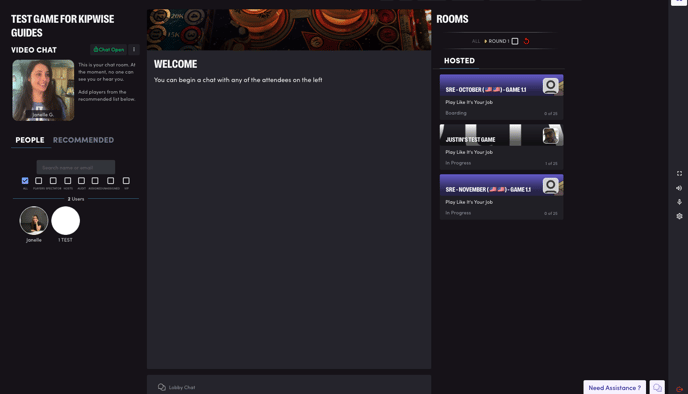 If you have a Pro or Premium event, there are additional customizable features available for you! Connect with your Event Producer to discuss what is best for your group! Some of the Pro & Premium features are explained below:
How do I make an announcement video?